Subscription Services Draining Your Wallet?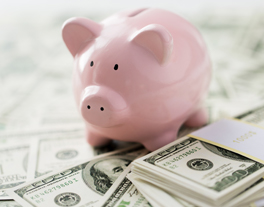 Subscription-based businesses are popping up everywhere. BillAdvisor knows many customers want to lower other bills besides things like TV and the internet. Do you subscribe to a service for gyms, meal clubs, finance, magazines, entertainment? We'll negotiate rates on all of the above and more. Virtually any type of subscription you purchase can be reduced, so get started by submitting your information today!
Send us your bills
You can send us your bills directly from our website, e-mail, or text. It's super simple. You don't have to send them all at once – one at a time is fine. If you can't find your bill to send, just tell us who your provider is and how much you're paying.
We go to work for you
Once we have your bills, we'll give you an idea of how much you will save, and then we go to work for you. We won't change your speeds/data/plan without consulting you. We will do the work and you get the savings.
We continue to work for you
BillAdvisor isn't a one-and-done company. Once we save you money on your bill, we'll monitor it long-term so that you continue saving down the road. We do this for all of the bills you give us, helping you keep as much money in your wallet as possible.