Skyrocketing Cell Phone Service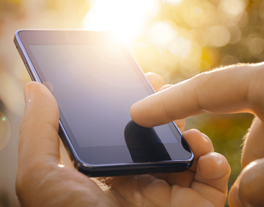 Your cell phone is the 24/7 gateway to the world... It's also one of the most overpaid monthly bills our members struggle to reduce. We're experts on all wireless companies, meaning you'll get the right deal from your current provider, or we'll find you a lower-cost alternative! Everyone's voice and data needs are different, so we find an affordable provider and plan that gives you the best of both worlds with your wireless service: value and coverage.
We shop these great providers & more:




5-Step Process
Get Started
Sign-up online for as low as $12.99 per month. If we can't save you what you pay us, we'll give you your money back. Guaranteed.
Send us your bills
You can send us your bills directly from our website, e-mail, or text. It's super simple. You don't have to send them all at once – one at a time is fine. If you can't find your bill to send, just tell us who your provider is and how much you're paying.
Relax
Once we have your bills, we'll give you an idea of how much you will save, and then we go to work for you. We'll do the heavy lifting here with minimal involvement from you.
Celebrate!
BillAdvisor's efforts will save you both time and money – guaranteed. Use the time and money to do something you enjoy, or save it for a rainy day.
Relax Again
BillAdvisor isn't a one-and-done company. Once we save you on your bill, we'll monitor it long-term so that you continue saving down the road. We do this for all of the bills you give us, helping you keep as much money in your wallet as possible.