BillAdvisor Daily Review of 5.22.2017
So, you think – actually, you know – that your bills are way too expensive.
The sad part is, you're right, but what can you do about it? It can be really frustrating to do this on your own, and even your monthly service providers won't tell you everything you need to know about reducing your rates.
We discovered that over 80% of our members were overpaying on their monthly bills due to hidden fees and unnecessary charges. That's why we decided to step in. BillAdvisor helps you take back your spending power and exercise all your options by becoming fully informed. With bill negotiation and shopping assistance, members are keeping hundreds, even thousands of dollars in their pockets every year!
Check out how much money these saved members off their monthly services today, May 22, 2017- only on the daily BillAdvisor review!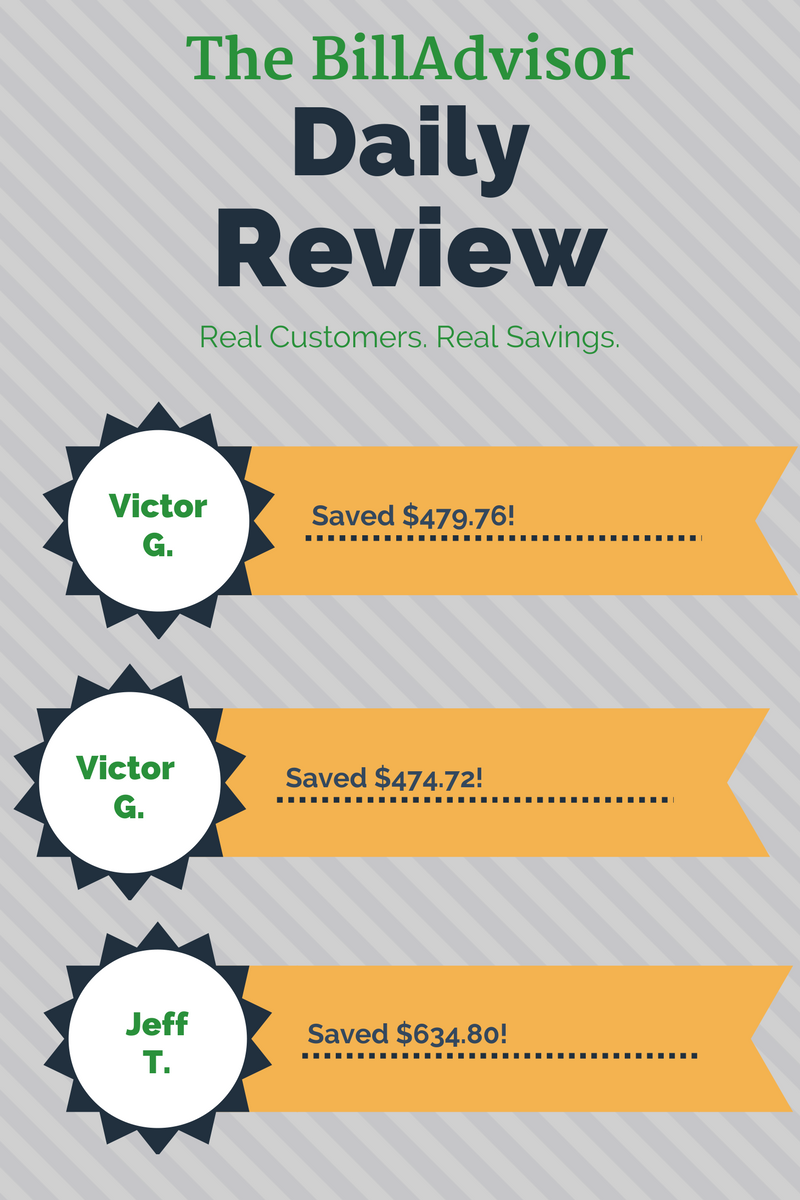 Victor G. saved $479.76 off of his wireless cell phone bill.
Victor G. saved $474.72 off of his internet service bill.
Jeff T. saved $634.80 off of his television and internet bundle.