BillAdvisor Daily Review of 6-20-2017
We advocate for you – see the proof in the BillAdvisor Daily Review of 6-20-2017!
Our industry insiders (also known as 'Bill Advisors') save you hundreds – even thousands – of dollars by negotiating, comparison shopping, alerting you of contract expirations that spike your bills. The average member saves $600/ year off their recurring monthly bills, so what are you waiting for?
The Savings Are Real – the People Are, Too!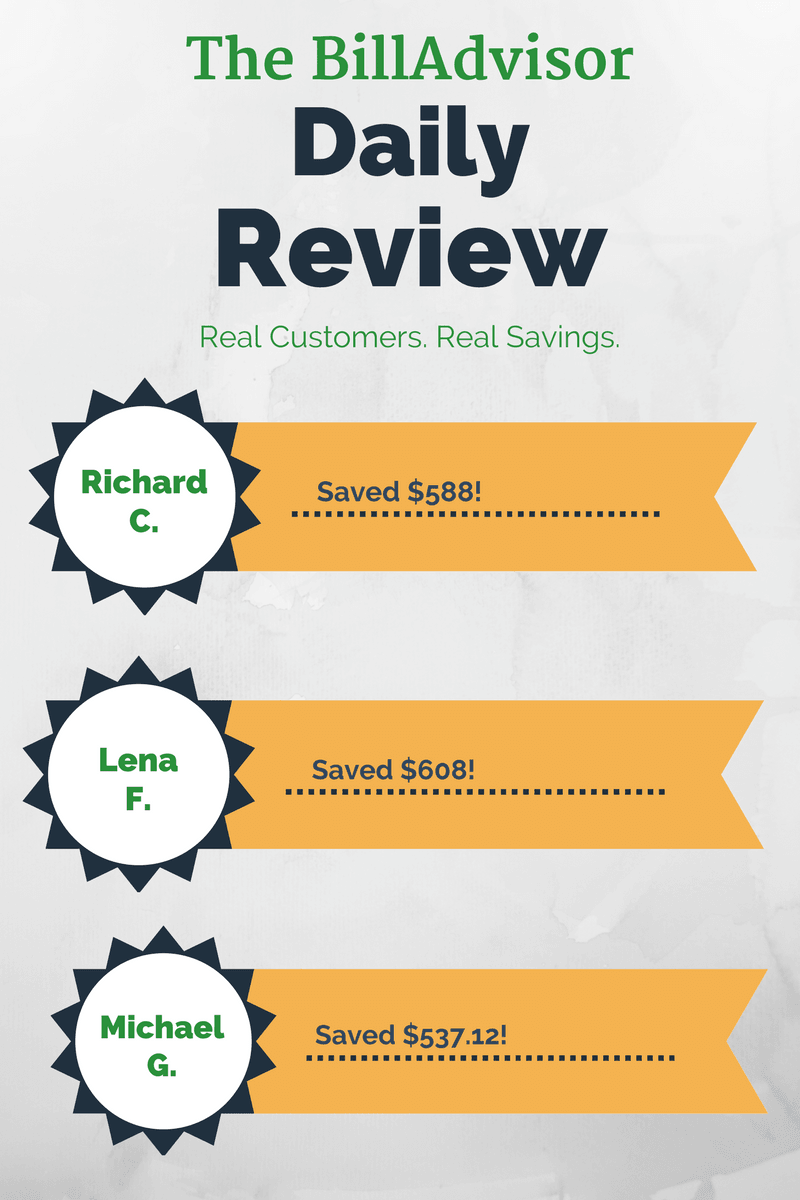 Richard C. from Magnolia, TX saved $588 on his internet and cell phone bundle.
Lena F. from Cypress, TX saved $608 on her satellite TV bill.
Michael G. from Houston, TX saved $537.12 on his energy bill.