BillAdvisor Daily Review of 6.8.2017
Do you need help with your monthly bills? Maybe it's been difficult for you to reduce your costs, but BillAdvisor is here to help.
Getting personalized assistance with bill negotiation can save you hundreds or even thousands) of dollars on your monthly services..
You could be like these members who are now saving TONS of money after getting help with their bills. The savings are real, the people are, too! Check it out in our BillAdvisor daily review for June 8, 2017!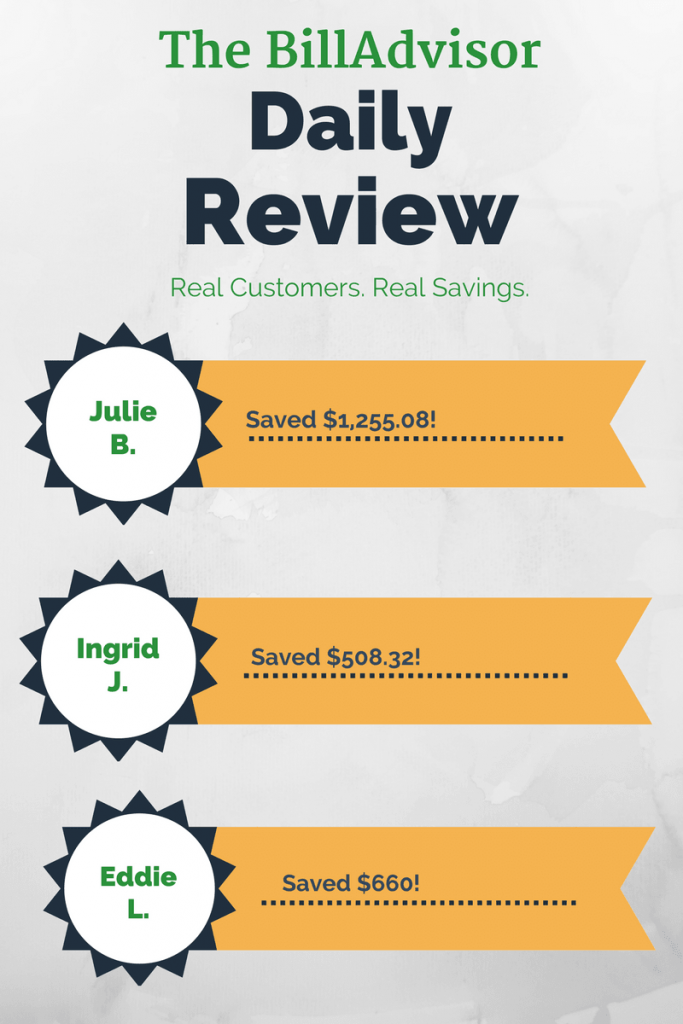 Julie B. from Douglas, GA saved $1,255.08 on her television and internet bundle.
Ingrid J. from Douglas, GA saved $508.32 on her wireless smartphone bill.
Eddie L. from Spring, TX saved $660 on his cell phone bill.