Christmas music is already crooning over retail speakers and decorations tinted the colors of fall leaves adorn homes and lawns. The most popular holiday celebrations are just around the corner, so are you ready? If it's your turn to host a holiday gathering – especially a sizable one- just thinking about all the preparation involved can easily make your head spin. Luckily, we've rounded up how you can save money on the main aspects of holiday party hosting, like food, gifts, decor, and other things, all
without
the stress!
Food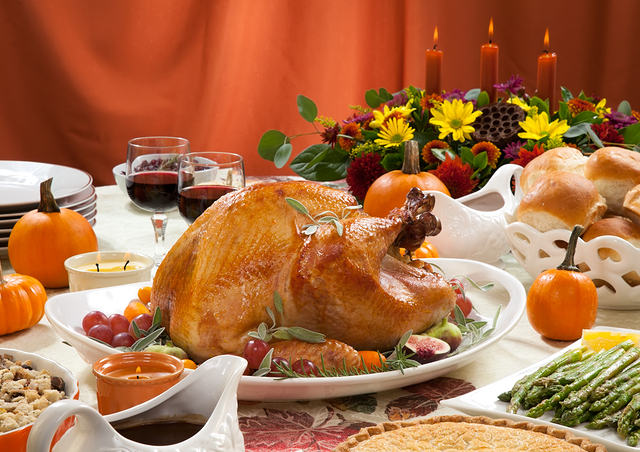 Hosting a dinner party? Early November is the perfect time to begin outlining your menu. Most people expect at least an appetizer or two to snack on, so keep a running headcount both prior to and closer to the big day to have enough food for everyone. Another huge factor in how much and what type of foods you'll need is whether your guests have children or any food sensitivities. Ask before they arrive! Prep and cook your food ahead of time as much as possible. Remember, frozen turkeys will take at least 4 days to thaw completely. Early November is also a good time to order any fresh or specialty turkeys you might need. More perishable items like vegetables, seafood and fruits can wait until two days prior to your event. Planning your entrees or hors d'oeuvres early is much easier on your wallet, too. Compare prices while you shop so you know you're getting the best deal. While this is easiest to do online, you can visit a local food salvage store or call multiple grocers and comparison shop that way. If you choose to do your comparison shopping in-store,
keep a phone app like Ibotta
handy to find cash-back opportunities on items you may need. With a photo of your receipt and purchases, you can redeem cash back and add it to a gift card almost immediately! Munchies like crackers, chips, and nuts are cheap and can be easily dressed up with ingredients like herbs, slivered veggies, cheese, meat, spices, maple syrup, chocolate or Nutella sauce. Warehouse and discount stores like Sam's, Costco, and Aldi are great places to find these in bulk or at lower prices, Stick to planning with seasonal ingredients so that your food tastes the best and won't break the bank. Local farms may also offer cheaper options at greater bounties since you cut out the middleman (a grocery store) by visiting them directly. You'll also be helping to support small agricultural businesses in your community, what's better than that? Trying to be as economical as possible? Not very confident in your culinary abilities? Throwing a potluck will give the foodies in your circle a chance to show off their skills, contribute, and enjoy different types of food – all while your kitchen and wallet take a break! This works out even better if you coordinate with another guest to bring drinks or drink ingredients, alcoholic or otherwise.
Gifts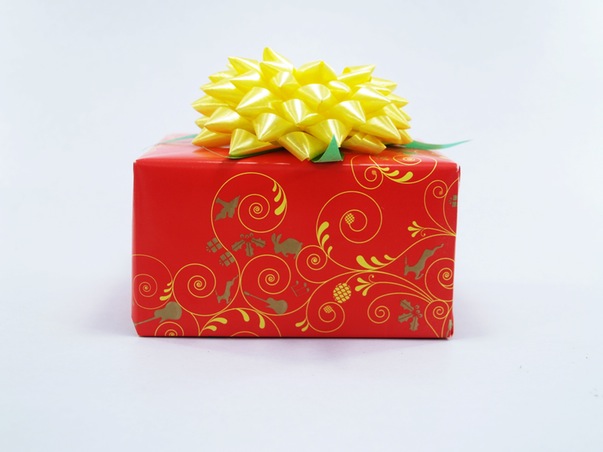 You'll probably need to exchange gifts at some point this holiday season. Between distant relatives, unfamiliar friends of friends, and your own close circle, things can get quite pricey. Personalized gifts for everyone just isn't an option, so you need to be creatively frugal without embarrassing yourself. Got gift cards? You should – especially for those guests you don't know very well. Online vendors like WhizWallet and Gift Card Granny let you comparison shop and buy hundreds of gift cards in an instant. Stock up on card packs from the dollar store, write in a cheery seasonal note with your signature and consider attaching (preferably with a glue gun) candy or a small knick-knack that matches your theme. Use these as placeholders or give to guests when they arrive as an instant way to make them feel special! Unsure of what to gift guests you don't know very well? Baked goods like muffins, cookies, scones, or cakes in a pretty dollar store tin will make most people happy (avoid nuts or gluten products as many people have sensitivities to these). Coffees, hot cocoas, gourmet flavored popcorns, and teas are also popular around the holidays that make wonderful gifts. You can find lots of these in assorted or bulk versions at stores like Ross or HomeGoods, but only if you get there early! Gift wrapping is almost required unless you have a festive bag to use instead. Wrapping paper can also be very expensive, which is why getting it – along with bows and bags from a dollar store is your best bet. It's wise to get these as early as possible, however. Wrapping paper and bows tend to get harder to find after Thanksgiving, so you will have fewer options if you procrastinate! If you have smaller items as gifts, the dollar store is the perfect place to find tins and small embellished boxes to use as containers. The best part? No wrapping required!
Decorations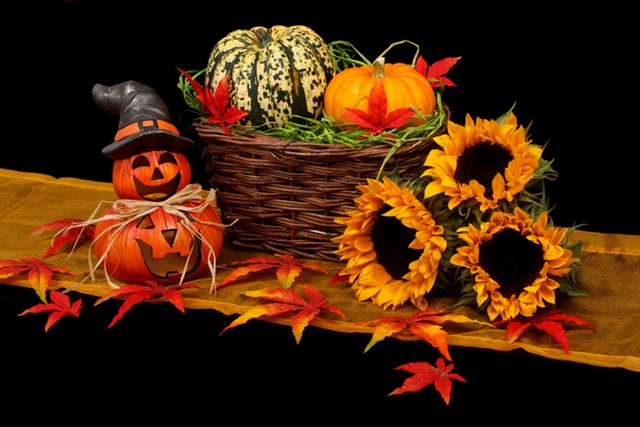 Whether or not you have an official guest list of how many people will be attending, one thing you
cannot
skimp on is space! You'll need enough space for people to stand, sit, or do both. This is particularly important if you plan on having music since someone might get inspired to do the funky chicken in your living room and hopefully your beloved furniture won't be in the line of fire. Make sure the space you want to entertain in is large enough to accommodate the number of guests you expect and your decorations of choice. If not, get creative with vertical organization by stacking or moving minor obstructions (like end tables, vases, et al.) into another room or closet until the party's over! Not very good at decorating? Lights are an instant update to any space. Get wreathed, lantern, or string lights and secure them in gathering places for warmer feel guests will appreciate One of the best places to get holiday decor is your local dollar store or Big Lots! Are you more on the creative side? Do-it-yourself decorations are also a cheaper (although more time-intensive option) with just a glue gun and fabric scissors, chicken wire, and anything else you may have lying around or purchased from a discount store. Depending on the type of decorations you need, Halloween stores can also be a great resource. This decor typically goes on clearance in early November, immediately after Halloween has ended. Impatient buyers beware: you may have to sift through a lot of irrelevant choices before finding some gems, but it can definitely be worth it to save money! Want to upgrade your simple china without buying new pieces? Adding pops of color with decorative napkins, small candles, ribbons, or even filling glasses with fruit or bright candies (also on sale post-Halloween) is an easy way to spruce things up. Don't have any china at all and don't want to invest in buying it? Halloween, dollar and party stores have some not-so-tacky, inexpensive plasticware that makes clean-up and storage a cinch! We'd recommend decorating any plastic wine glasses, however.
Wrapping Up
Holiday party planning doesn't have to be stressful or nerve-racking. As long as you prepare ahead of time for the festivities, you and your guests will have an amazing time! What's more amazing than saving money while you're having fun?