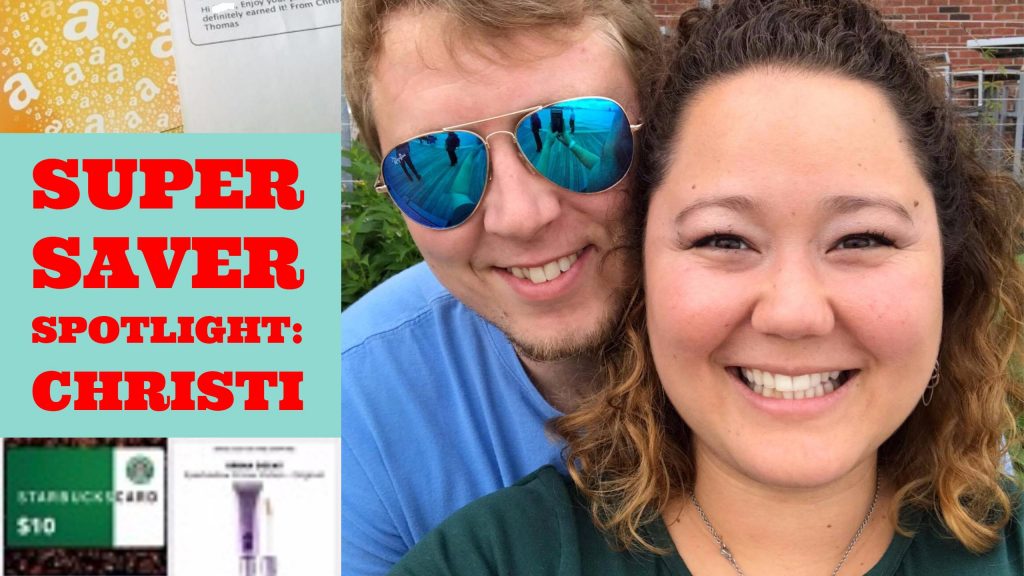 Buyer's remorse… It hurts. It makes you feel silly. We've all been there before.
You see something you want and take the plunge. Despite thinking it will solve all your problems or soothe a nagging desire, it doesn't work out.
And then? All you have to show for it is regret.
Of course it's a smart idea to do proper research before shopping, but some purchases don't seem like a big deal (until you realize you wasted money). You know that first-hand recommendations for products tend to be more trustworthy than just winging it by yourself.
But what if you don't actually know anyone who's tried what you need? Here's where to look…
Meet Christi
Christi Thomas' Facebook group –The Average Review – is filled with over 5,000 people who love sharing tips and reviews.
For planning big purchases and everyday products alike, The Average Review group is a total lifesaver when you need real advice or want to help others avoid shopping mishaps. To keep things interesting, Christi even holds contests and posts videos of her reviews.
As the founder of such a convenient resource, she reveals the community's humble beginnings and gives her favorite savings tips in our first Super Saver Spotlight interview.

"I realized that as I was shopping, I couldn't find honest reviews of everyday products I was interested in.
"Thanks to my parents, I inherited an entrepreneurial spirit, so I decided to create a place that could enable "the average reviewer" to give their opinion of everyday products."

Christi's rating scale for The Average Review:
Quality/Durability
Practicality
Affordability
Comfortability
"Utilizing these components, a potential purchase can be much more thought out, and less likely to be made under impulse."

"The value of a budget!
Using and STICKING to agreed-upon spending is the best way to get ahead in your financial future. Impulse spending creates unnecessary debt."

"My mom used to always say, 'credit, credit, credit, save, save, save'.
She would look through multiple papers and grocery stores to find the absolute best deal. From a young age, I was a bargain shopper.
Great parenting, mixed with a good foundational education created a Bargain Betty out of me!"

"Most definitely my 2011 Honda CR-V. I narrowed down my choices based on value, from a popular car site called KBB.com.
"I knew I needed to get a car that was a few years old to get the most bang for my buck.
So I went to a dealership who had the car that I wanted, even though it wasn't the brand dealer of that vehicle. Most dealerships will take a loss on a vehicle that was traded in, that isn't theirs.

I ended up purchasing a car for $12,000, and getting four free oil changes!"

"Dansko shoes. These were highly rated on Amazon, and one of the worst purchases I'd ever made related to my personal comfort as a nurse. These shoes were well over $110!

"My Papa always said, "we're too poor, to buy cheap things." (Don't spend your money on junk).
"The best advice I can personally give, especially regarding online shopping, is place something in your online basket for at least a week. Once you've thought about your purchase and researched all your purchasing options (i.e. coupons, codes, discounts), then you can buy with a clean conscience."

"Utilize financial education every chance you get. Dave Ramsey is a great resource I use to monitor my spending and, of course, my saving."