BillAdvisor Daily Review of 5.26.2017
BillAdvisor helps you become informed of all your options for better services and discounts on your monthly bills. No matter how long you've stuck it out with a service, we can save you hundreds – possibly even thousands – of dollars off their bills. That means these hard-won savings are going right back into their pockets where it belongs.
Check out the latest BillAdvisor daily review and see how much these members saved off their monthly services on May 26, 2017!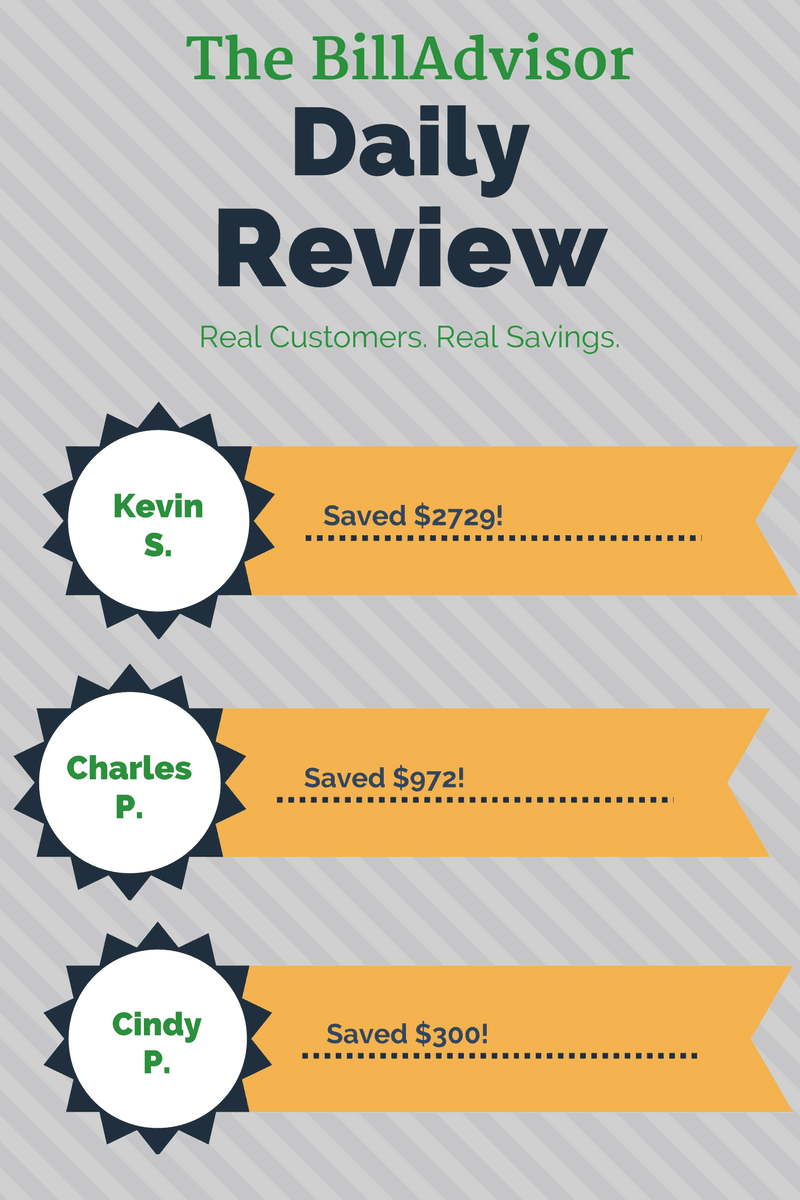 Kevin S. saved $2,729 off of his wireless cell phone, TV, and internet bundle.
Charles P. saved $972 off of his cable TV bill.
Cindy P. saved $300 off of her internet service bill.