How did your cell phone bill suddenly spike to include extra charges when you still have the same old service?
There's more than you know to your monthly mobile bill. If you've ever cringed just thinking about that money slipping away with no real explanation, you need these essential tips to keep that extra cash where it belongs – in your pocket!
Dump your Data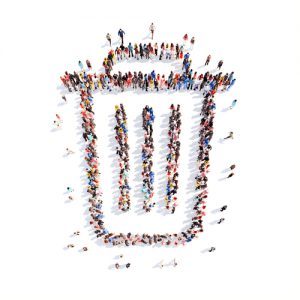 Breaking up is hard to do… unless it saves you money. Even serial smartphone owners have been so starstruck by the ingenious marketing of a glossy new phone that digging for a deal on their service contract was an afterthought.  Others simply never knew there was a better way to cut the cost of their cell phone bills without compromising quality.
If your phone contract is eligible for renewal – or if you're even considering changing providers – be honest with yourself before making any decisions. Do you really need a data plan offering 20 gigabytes (GB) of data?
Recently, a client enlisted us to help him lower his cell phone bill. Like many people, he didn't use his phone very often so overage fees were never a concern. But, he was still inexplicably paying a lot for his monthly service. After reviewing his needs and analyzing his monthly bill, it was obvious he didn't really need what he was paying for every month. This was confirmed when we began negotiating with his current wireless provider. In fact, the data he paid for every month was 16 TIMES what he was actually using!
These unused chunks of  data weren't rolling over – they were gone for good and his precious, hard-earned money was going with it. Before you sign on that dotted line and walk away with an unnecessarily hefty data plan, stop and mull over how you actually use your smartphone every day. If you suspect you're paying for way more data than you're using, drop the dead weight.  
Not sure where to start?  Guesstimate how much data you use on a monthly basis with handy calculators from AT&T, Verizon Wireless, Sprint, and more.  Free apps like My Data Manager can also help manage and uncover this data with precision.
 Know Your Limits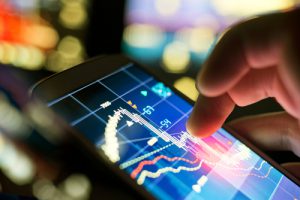 Most American smartphone owners have some sort of group or family data plan, (meaning multiple users are on one plan sharing a predetermined amount of data among each other).
In a much fairer world, 20 gigabytes (GB) of data on a family plan with 5 users works out to about 4 GB per month for each person if used equally. Overage fees are automatically incurred to cover additional GB if the amount is exceeded. So, while customers pay out the nose, you can be certain the wireless providers are still raking in the dough.
With fees like this, it's no wonder that 78% of consumers on these shared data plans pay anywhere from $100 to over $200 per month for service! Perhaps you fall into this category where you have other family members on your plan… some of whom are teenagers who simply can't imagine life without their data-devouring social media and video streaming apps. The good news is that you can work around these limitations by setting up alerts and limits on your cell phone data.
Once upon a time, I was invited to a data family plan with my godmother and a cousin sharing 15 GB of data. Excited that I would only have to pay $50 per month for my phone bill, I jumped at the opportunity.
However, the end of the first several billing cycles wasn't so thrilling. My $50-a-month smartphone had accrued extra charges, coming in at $70 and sometimes even $80 with achingly slow streaming whenever I actually did need it. Frustration was an understatement. Did I mention I was locked in for two years?
Eventually, we figured out that my cousin was a big fan of watching stand-up comedy and hair tutorials on YouTube, on our shared 4G data all while in the comfort of her WiFi-enabled apartment. Naturally, this incurred overage fees that we all ended up paying!
Many entertainment-loving smartphone owners fail to realize that using your data in the presence of an available wireless Internet network is like putting your wallet through a woodchipper- especially if you're already paying for the Internet service in your home. Data should be a resource used when you need to access the Internet and no wireless connection is available.
Simply using a WiFi network once will enable your smartphone settings to automatically connect to it next time. This saves your data for when you really need it and ultimately shaves money off of your next bill.
Reel in the Auto-Switch Feature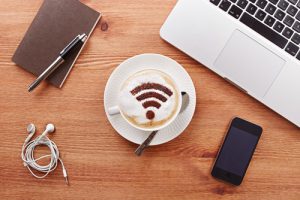 In this world of instant gratification, it's easy to forget that nothing lasts forever… including the data you're using to watch that movie on your phone.
Most wireless phone providers no longer offer unlimited data plans at reasonable rates, so it's up to the consumer to monitor his or her data usage. Even the few providers out there who still offer the remaining "unlimited" data plans throttle connections after a substantial amount of data is consumed. That means reduced quality for the rest of the customer's billing cycle. For those of us with fixed monthly data plans, too much usage equals overage charges which can drastically hike up your smartphone bill.
While you might be totally engrossed in that video you're streaming from inside the coffee shop, once you leave, your mobile device may intuitively try to stabilize the viewing experience by streaming from your data. You probably won't even realize when it's happening, making it all the more critical to pay attention to if you stream regularly and could possibly go over your purchased data limit.
Avoid auto-switching from free WiFi to mobile data by disabling the feature for iPhones or Android phones.
This forces typically data-guzzling features (like email, music streaming, or apps that run in the background) to use WiFi whenever available.
Get Modern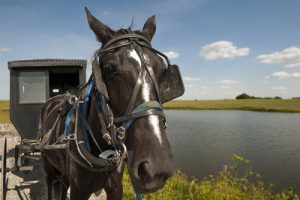 Not too long aago we had the pleasure of helping a customer get major savings off of her phone bill, not only through our knack for negotiating in an industry we know like the back of our hands but also with a very simple fix.
This particular client was racking up charges of almost $20 each month just by calling 4-1-1 for phone numbers and addresses of local businesses at a rate of $1.99 per call. While we were able to considerably lower her current rate and advise her to steer clear of the information directory number, there is still a more contemporary way to access the people and places necessary.
Thanks to the amazingly dynamic nature of wireless technology, there are quite a few alternatives to dialing 4-1-1 to find a phone number or address. From the free hotline, 2-1-1 which works as a community and emergency hotline, to smartphone apps like Google Maps, Yelp, or the Yellowpages (YP) which feature most businesses and organizations, a quick search for any of these alternatives will yield plenty of results. The best part? All of the apps are free and available for both Android and iPhone lovers; some may even be pre-installed on your smartphone!
What Are You Waiting For?
If you want to start seeing immediate results on your next bill, your data usage is a great place to focus.
No one wants to pay more than they have to for an already pricey cell phone bill. The good thing is that these tips are super easy and can be implemented as soon as today. If you need even more savings, contact one of our BillAdvisors to happify your wallet!