BillAdvisor Daily Review of 7-5-2017
The proof is in the savings. Check out how much these people saved off their bills on 6-28-2017 by taking The BillAdvisor Challenge!
Julie B. from Pearland, TX saved $1,586/year on her home security service.
Phillip H. from Canton, OH saved $1,580/year on his cell phone service.
Eric M. from Richmond, TX saved $521/year on his satellite TV bill.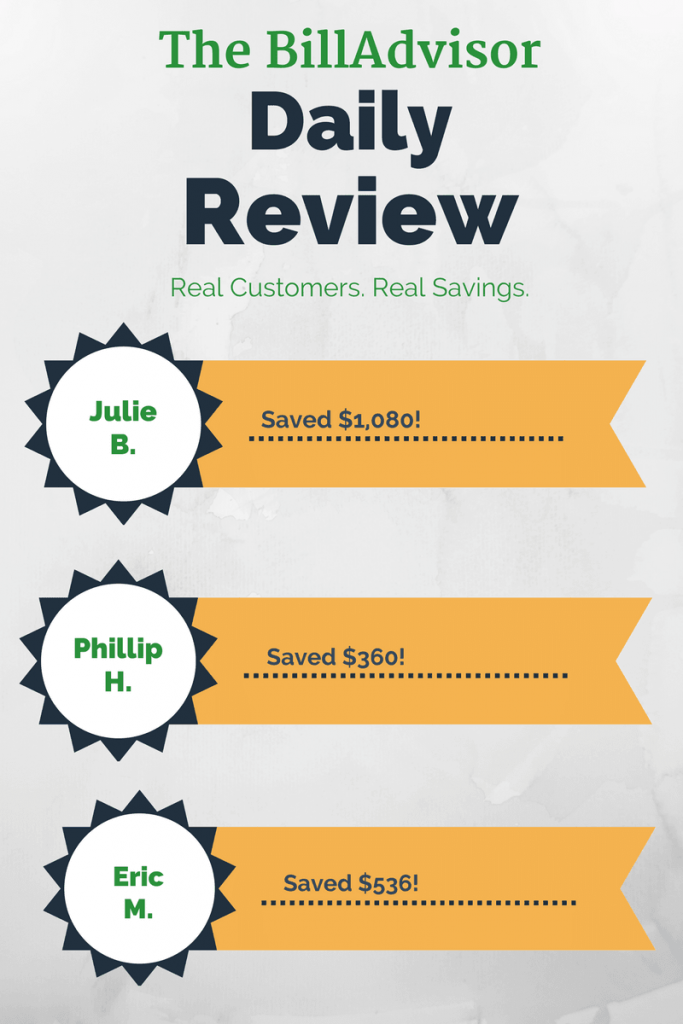 How You Win With BillAdvisor
Our service industry experts (a.k.a 'Bill Advisors') will save you up to thousands of dollars on your monthly recurring bills while you relax. We ensure you get the best in bill negotiation, comparison shopping, and identity theft protection.
You'll even get alerts before your contracts expire, with better deals so you won't see a costly rate spike.
So what are you waiting for? Start saving with BillAdvisor today!