Proof That BillAdvisor Lowers Your Monthly Bills
Daily BillAdvisor Review 5.8.2017
Serious about reducing your expenses? Then you need a strong negotiator to advocate for you – and our professional Bill Advisors do exactly that.
We're just as real as all the money you're wasting by overpaying on your month-to-month services… So why keep paying more than you have to?
See the savings in our daily BillAdvisor review of May 8th, 2017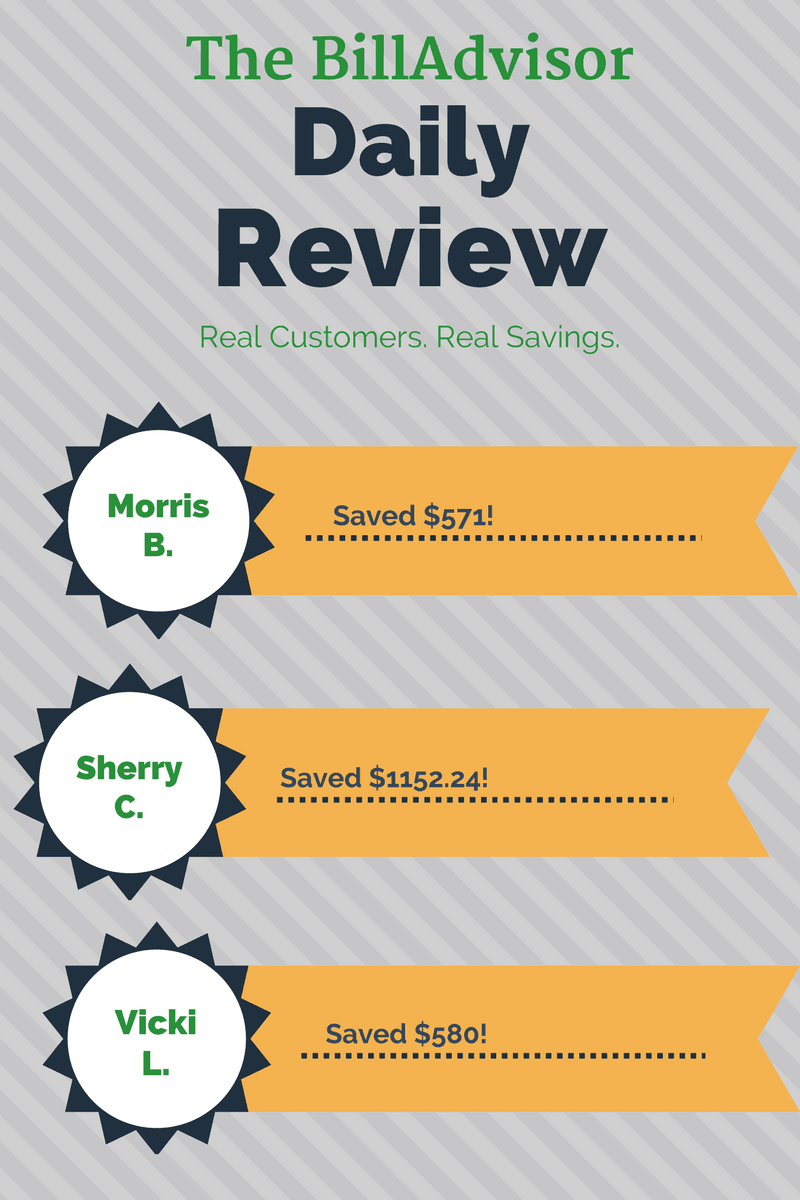 Morris B. saved $571 off of his internet bill.
Sherry C. saved $1,152.24 off of her internet bill.
Vicki L. saved $580 off of her internet bill.