BillAdvisor Daily Review for 8-8-2017
Can bill negotiation truly save you money? Is it even right for your needs?
At BillAdvisor, we've helped plenty of people just like you who were fed up with overpaying on their monthly bills, or being told they're ineligible for discounts designed to entice new customers after decades of loyalty to a brand. That's why we've made it our mission to save customers as much money as possible.
We're proud to say we save the average member at least $830 on their monthly services. The top savers of the day are proof that bill negotiation can work for anyone!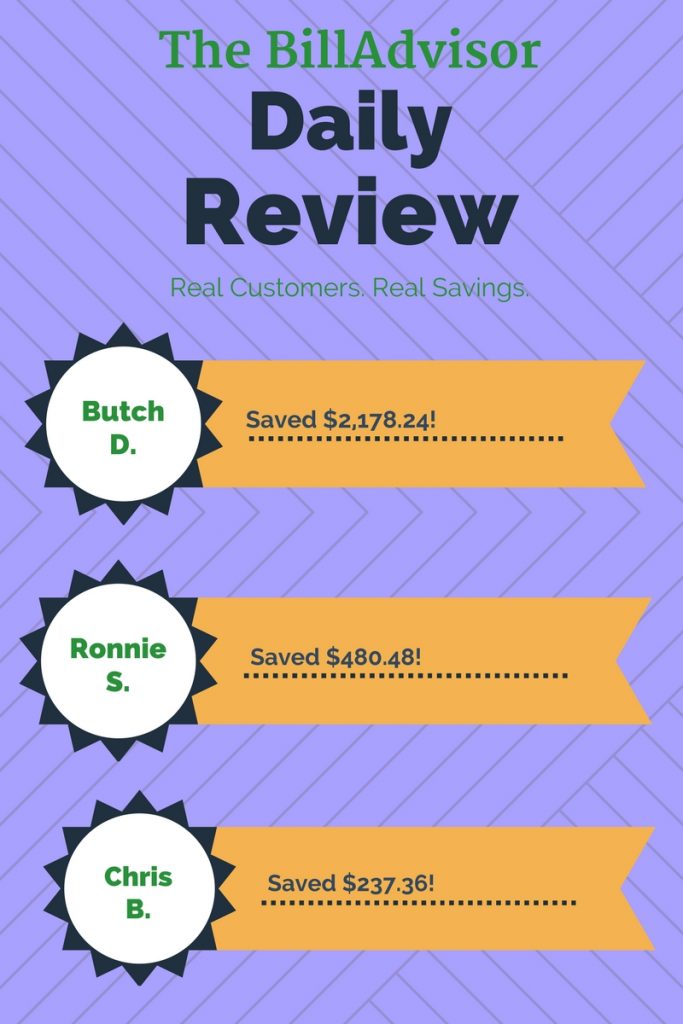 Butch D. from Houston, TX saved $2,178.24 on his satellite TV & internet service bundle.
Ronnie S. from Dexter, MO saved $480.48 on his internet service.
Chris B. from Houston, TX saved $237.36 on his cable TV and internet service bundle.
BillAdvisor constantly tracks down bigger and better deals for all of your monthly recurring services. Everyday, our exceptionally talented team helps people save the money they were previously wasting on bills.