*Update: Soon after this post was published, the Sweep app was acquired by the online lending company, Affirm. We wanted to inform our readers that the app itself and all user account data within the app will be unavailable after May 26, 2016.*
Despite the fact that Americans have generally decreased the time spent on cell phones when compared to other countries, we still spend almost 3 hours per day on our phones and a good chunk of that time is spent using various apps.
The time we spend on cell phones clocks in at over 1,000 hours annually. With that in mind, it is worth considering whether this time is actually being used wisely. If we spend so much time on our phones day after day, year after year, why not make sure we're being as effective as possible by using them for money management?
Every year, smartphone apps bring in billions of dollars in revenue for app stores and developers. Yet, only 3% of user downloads are for financial apps while games carve out a clear majority of the rest. While it's no surprise that people like to have a little fun with their phones, at least part of our daily routines should include some financial productivity. 
We've put together this list of smart mobile apps that can help increase your productivity and discipline with money. Since we're frugal-minded, the following apps are all free to use, but be aware that in-app upgrades for certain features may cost you. See which ones fit your lifestyle and phone operating system, then take them for a test drive!
Smartphone Apps That Help You Manage Your Money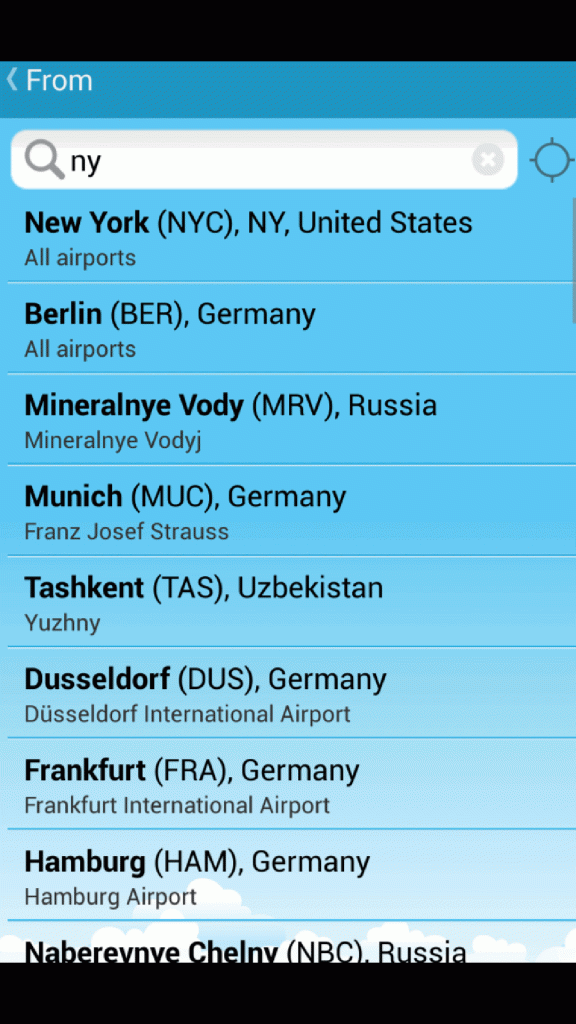 App Store:Google Play
App Store Rating: 4.5/5
Who It's For:Travelers
What It Does: Scours the web and rounds up the cheapest airfare.
How It Works: Just search for a flight and the app will round up your least expensive carrier or agency matches. Book your flight through a link to the carrier or agency and be on your way.

Why You Need It:

There are no fees added on top of the displayed booking price.

A history of your previously shopped flights is available, including the ability to favorite them. Did you have a great time visiting Boston? Go ahead and add a star to that trip so you can go again!

Planning an international trip? Choose the currency you'll using!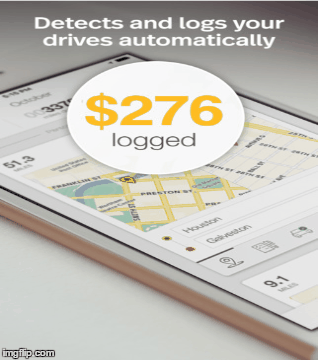 App Store: iTunes & Google Play
App Store Rating: 4.5/5 (iTunes & Google Play)
Who It's For:Entrepreneurs, non-profit volunteers, or professional road warriors who rack up major vehicle mileage.
What It Does: Automatically tracks the miles you drive.
How It Works: Swipe right to start tracking your drive and get started!
Why You Need It:
You can (and should) be claiming tax deductions with the mileage accrued for business or charity purposes to get money back on your tax return. MileIQ's app creates IRS-compliant logs for your business or charity trips so you can use for tax purposes or give to your accountant. Talk to your accountant to see if you might be able to take advantage of mileage-related deductions.
The provided log and spreadsheets are printer-friendly and safely backed up to the cloud. Even your driving history is stored and reports are available for later use.
It's highly customizable. Create your own categories, edit trips, set work hours for automatic drive capture, pause driving, add profiles of vehicles with respective odometer readings – and even add notes, parking, or toll information! You get 40 free drives every month. Enough said.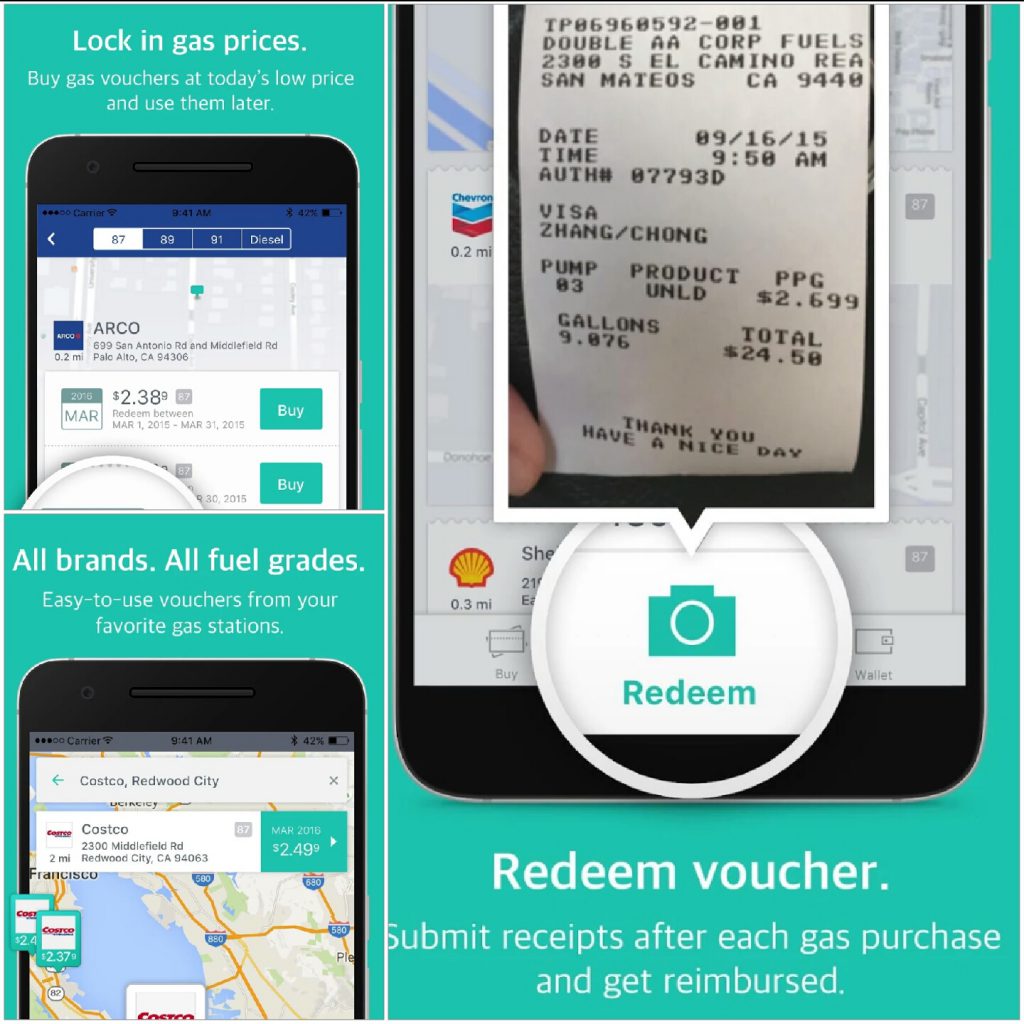 App Store: Google Play & Coming soon on iTunes
App Store Rating: 4.7/5 (Google Play)
Who It's For: Literally, anyone who drives.
What It Does: Saves you money at the gas pump.
How It Works: Buy monthly gas vouchers from participating stations for a predetermined (reduced) amount and fill up as normal. Take a photo of each receipt from your visits to send and get reimbursed when gas prices increase.
Why You Need It:
Reimbursements are processed within just 2 business days, so you get your money back quickly. You can still use any loyalty discount cards at the pump, too!
If you forget your receipt, expired vouchers will automatically be redeemed at TankWallet's prices. These prices are usually equal to or slightly lower than prices at the pump.
Concerned about not using all of the gas you already bought? Unused gallons of gasoline purchased on expired vouchers will be automatically credited to your account in cash according to prices at the pump.
Planning ahead with your spending is vital to successful money management. One thing you can't preemptively calculate, however, is the price of gas. TankWallet helps you save money without the frustration of seeing gas prices go down right after you've filled up.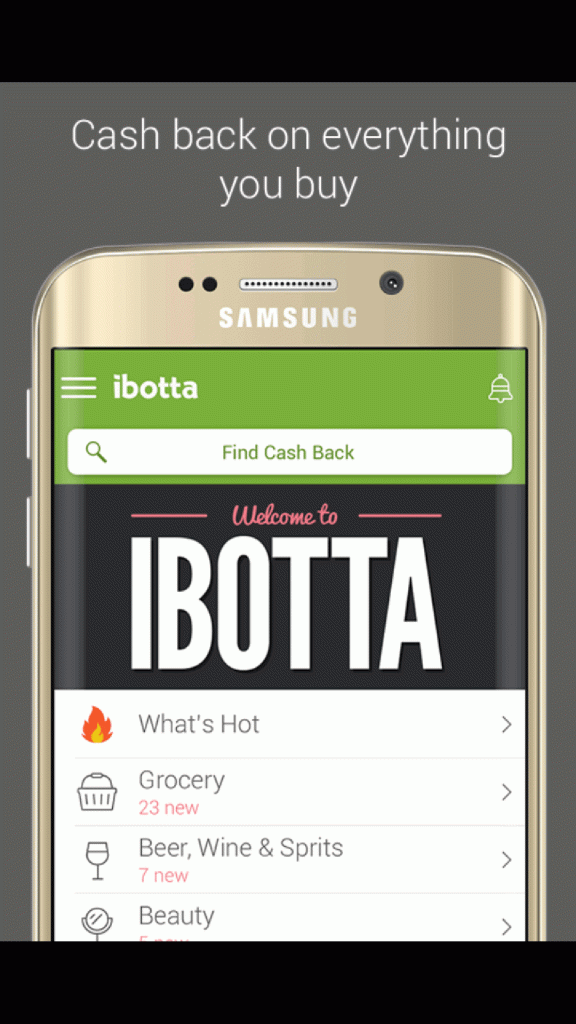 App Store: iTunes & Google Play
App Store Rating: 4.5/5 (iTunes); 4.7/5 (Google Play)
Who It's For: Anyone who shops online, in store, or for items as simple as groceries.
What It Does: Saves you money on shopping with rebates.
How It Works: Pick your favorite brands, browse and use coupons, then send photos of the receipts to Ibotta to redeem your cashback.
Why You Need It:
Savings you gain from cashback coupons can be stored until you're ready to cash them out as gift cards or directly to your bank account. There is a nice range of gift card options available – including cards for popular retailers like Amazon and Starbucks.
You can even cash in on wine and spirits (only for those 21 and over)!
Inviting friends for extra savings, creating shopping lists, using promo codes, gaining bonuses, and linking loyalty cards are all awesome perks that make saving money fun.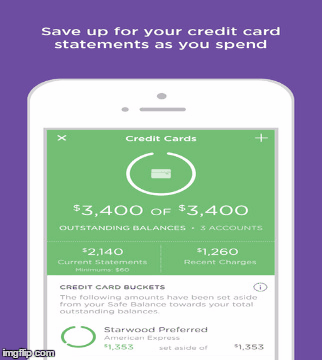 App Store:iTunes & Coming Soon on Google Play
App Store Rating: 4.5/5 (iTunes); 3.4/5 (Google Play)
Who It's For: People who need and love to budget with less effort.
What It Does: Tracks your spending, income, bills, and credit cards; categorizes savings
How It Works: Sweep tracks your impending bills
Why You Need It:
If you've ever overdrawn your bank account, forgotten to pay a bill, or don't know where to start with creating a budget, this app was made for you. It promotes financial accountability and even tells you exactly how much to spend after all of your bills are paid.
Reduce stress by saving up for bills in advance, monitor credit card spending, set up savings "buckets" for certain goals, and arrange for transfers to go directly to your bank account.
With over 18,000 financial institutions supported, you're bound to find that your bank participates. Connecting your info with the app's top-level security encryption is a breeze.
HONORABLE MENTION: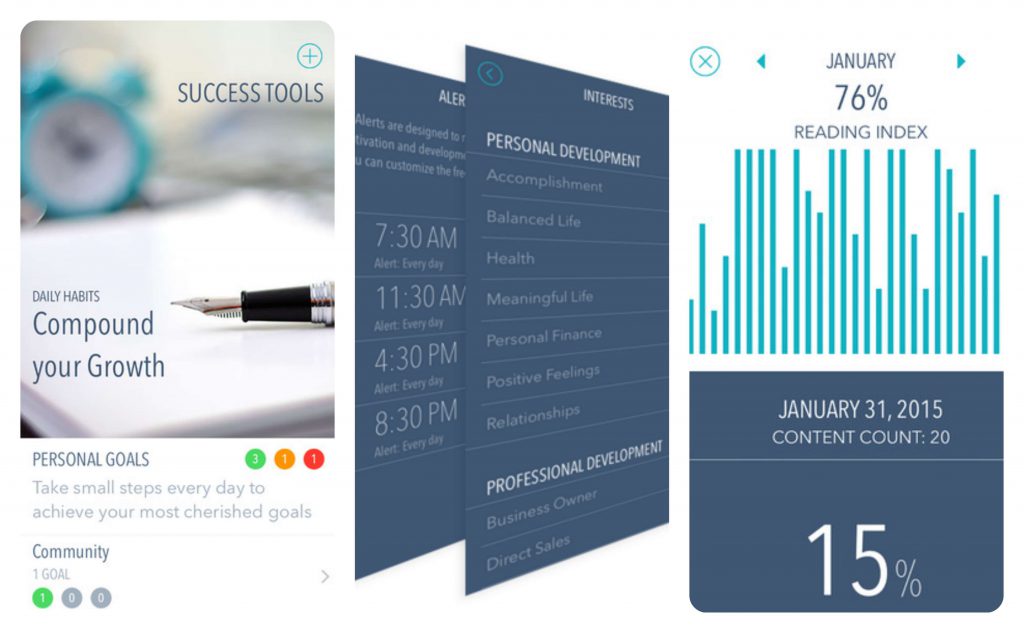 App Store: iTunes
App Store Rating: 4.5/5 (iTunes)
Cost: After Free Trial, $4.99/month (or, $44.99 for one year)
Who It's For: Busy people who want to improve themselves and develop better habits.
What It Does: Helps support personal development in various areas of your choice – ranging from life and professional categories, to finance and health.
How It Works: PropelU helps users learn and monitor their in-app performance while providing digestible, actionable information based on your desired areas of improvement.
Why You Need It:
Learning is focused and streamlined in an ad-free environment, with multiple areas categorized for easy navigation.
Alerts remind you to stay committed and times can be modified. Community support is integrated with the app to promote user success.
Topics are in-depth and for people who are serious about personal growth.  The layout and content favor the modern type of learner and provide a valuable return-on-investment.
Wrapping Up
Any one of these apps can jumpstart your journey to massively improved personal finance. However, the most significant factor in lasting success is your level of commitment.
If you're willing to start now but want to avoid becoming overwhelmed, first map your priorities. Then try an app that best matches your biggest concerns. Once you feel comfortable with the first app you've downloaded, move on to the next one that interests you.
Meet your challenges head on, and put all that time spent on your cell phone to good use. Download these apps to make saving money easier and more intuitive. In no time, you'll see the true reward of using technology for smart money-management.