Fix These 4 Costly Travel Security Threats Before You Pay Dearly
Traveling soon?
If so, there's a good chance you've forgotten about prioritizing safety as part of your vacation plans. And no, I don't mean the kind of safety like wearing a life-jacket while on a boat (although that's a good idea regardless of your swimming ability!)
The kind of security I'm talking about can break your travel budget and your financial plans for the immediate future. If you're not carefully planning and actively protecting your money while away from home, you're more likely to lose it to emergencies, criminal activity, or just plain old bad luck.
Here are 4 potentially expensive hazards you could face on your next trip, and how to avoid them!
Travel Budget Threat #4: Overspending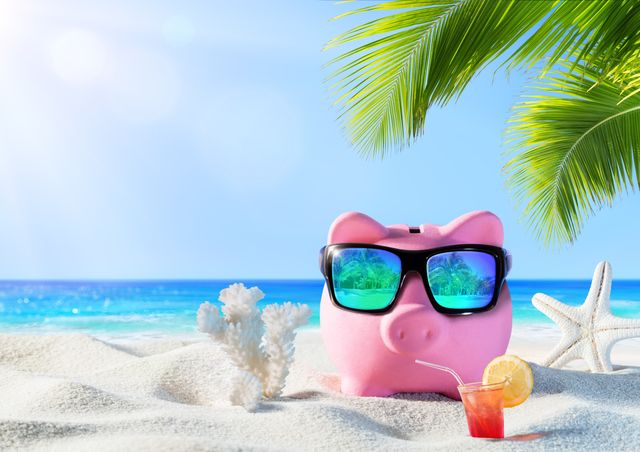 Let's be real: when it comes to having fun with money, sometimes we're our own worst enemies.
Traveling is usually perceived as a treat… a much-needed escape from the daily grind that awaits us back in the real world of work and family responsibilities. Nothing will give you a reality check faster than neglecting your travel budget while you're enjoying a vacation. That means you should outline a detailed budget when you first start thinking about vacation time. While on your trip, new opportunities to enjoy yourself or snag a deal may appear, so you'll need to keep yourself on track and accountable to your budget without missing out.
How to Protect Your Money:
Say no to little expenses that add up. The same rule at home applies while you're traveling: spend money on fulfilling experiences instead of easily consumable and insignificant items. A discounted day excursion to the mountains or beach is memorable, but do you really need a $20 bottle of wine at dinner?
Map out must-see attractions and discounts before you leave. Apps and sites like EventBrite are perfect ways to discover interesting events in your intended destination. Use LivingSocial or Groupon to uncover discounts to these same events, retail shops, and restaurants to save big! Also, don't be afraid to negotiate as this is acceptable in certain societies. (P.S., If you're not taking your cell phone, print out the coupons before you leave.)
Staying in a place with a kitchen? Cook. It can be exciting to try local cuisines but you can easily overspend for dinner in many places. If you're not a good cook, focus on eating higher protein meals earlier in the day and packing snacks so you won't have to splurge later. Avoid expensive hotel food and try ordering water instead of pricey drinks.
Use public transportation when possible. It tends to be less expensive to ride a metro train on a several-day pass than always paying for cabs. In some places where people don't typically own cars, public transportation can be much more crowded so you'll need to be aware of your surroundings.
Travel Budget Threat #3: Cell Phone Plans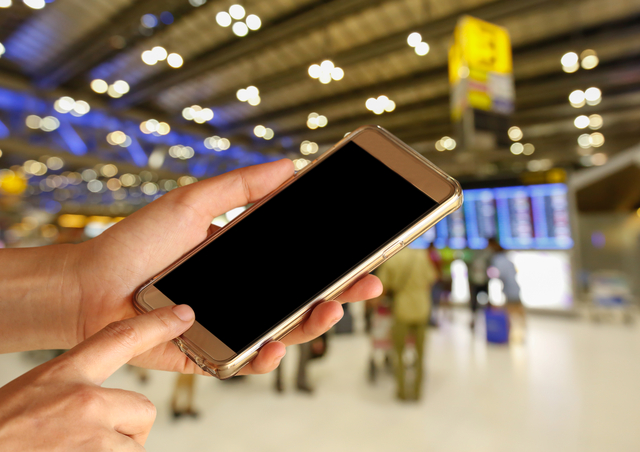 If you're tethered to your phone or tablet, listen up: make a serious effort to curb your cell phone usage for international travel.
Tasks you normally use your smartphone for at home can rack up a bill full of surprising charges if you're not cautious.
International roaming mode can use your data very quickly, and the fees on your next bill can make you want to cry. (Plans can be anywhere from $2.99 per minute to $10/day)! Most wireless carriers offer expensive unlimited data plans, which you likely don't need at home and which aren't economical for short-term trips since the cost will be added to – not substituted for – your current plan. Lastly, your phone may not even work if you're traveling overseas.
So, save it for when you go back home. Now is the time to enjoy your travels! Not only will you be less vulnerable to muggers by looking alert instead of looking at your cell phone screen, but you'll also save money.
How to Protect Your Money:
Need to take your phone with you? Avoid using apps for mindless browsing, streaming, sending emails, lots of texting, playing games or posting on social media. Don't forget to upgrade your device insurance!
If you can leave your cell phone home, do it. Ditching your personal phone for awhile reduces the chance it will be stolen with all your sensitive information included. Consider getting a prepaid phone or ask your carrier to unlock your SIM card (the 'brain' containing all the personal data). If you have your smartphone unlocked, pack it with you, buy a SIM card in your destination, and get access to much cheaper local calling and texting rates! Buying a very cheap prepaid cell phone is also a great idea for those who want to stay lightly connected but aren't comfortable taking personal devices on vacation.
Download a blocker (StayFocusd on Android or Freedom on iOS devices) to your smartphone. They will shut down any distracting and potentially expensive apps after a limited amount of time. In case you're tempted to cheat, a complicated task is required to unlock and access the apps.
Travel Budget Threat #2: Medical Emergencies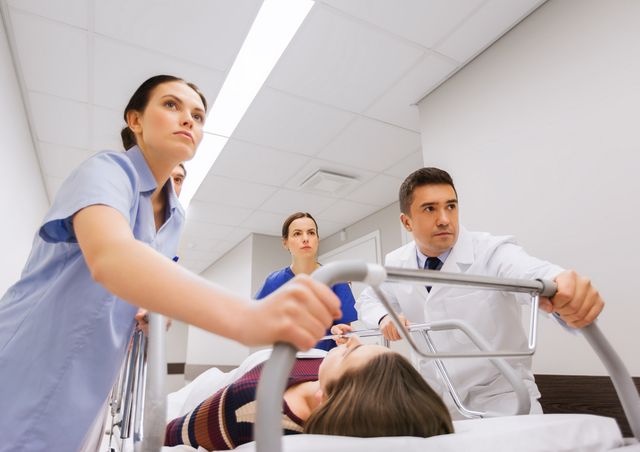 Food poisoning… Allergic reactions… Forgetting medications… Accidents and injuries… Medical mishaps can dampen your trip and your budget if you don't plan ahead. For example, did you know that in many other countries, doctors and hospitals require cash upfront before treatment? What about the fact that Medicare will not cover you outside of the U.S.?
While your U.S. health insurance company may still cover your medical costs overseas (where healthcare is often cheaper), they usually require itemized bills. And some medical providers don't or can't give you itemized bills. Also, some U.S.-based insurers will only offer reimbursements. Since you shouldn't carry around large amounts of cash, you'll need to have a safe, travel-friendly way to resolve any health hazards to your wallet.
How to Protect Your Money:
Stock up on only necessary prescriptions. Keep them only in their original packaging and in highly secure storage places at all times. You'll avoid a sudden, costly medical emergency related to any illnesses you may have.
Get any vaccines or booster shots. In certain countries, contagious diseases which the U.S. has successfully eradicated (or never seriously faced) are much more common. Even if you're healthy as a horse, knowing which diseases you need to get vaccinated for can be the difference between not only life and death, but unnecessary medical expenses. If you're traveling overseas, check here for vaccinations required to enter your destination
If you have severe food allergies, communicate clearly. Allergic reactions can be deadly. Traveling to a country where you don't speak the native language can complicate matters further when you're eating out. If this is the case, you need to have someone fluent in the language clearly explain your allergies to chefs or servers to prevent any accidents.
Make a list of nearby hospitals or clinics. The only good news about having international medical care is that it's often dramatically cheaper than in the U.S. – but not if you don't anticipate needing it! If your health insurance coverage stops overseas, you'll probably need to pay out-of-pocket before receiving any treatment, so have some handy access to emergency money.
Travel Budget Threat #1: Identity Theft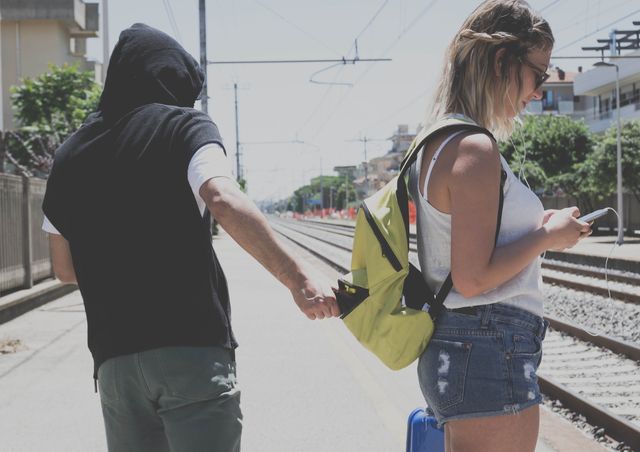 Identity theft is more than someone stealing your credit or debit card and going on a shopping spree. Everything from your name and full birthdate, to your health insurance member number, social security ID, can be used to pay taxes, medical bills, or set up accounts under your identity.
These odds are increased when you travel and let down your guard for even a moment. Eagle-eyed, manipulative thieves will try to target those who seem to be out-of-towners. Americans traveling internationally are often perceived as wealthy and ripe for the picking (or should I say, 'pickpocketing')! So, what's a traveler to do?
How to Protect Your Money:
Ditch the backpacks and purses, and always keep wallets with cash and personal info inside your clothing. Use a keychain with zippered pouches or neck wallets that can be stuffed inside your shirt, and never put money or ID cards in pockets.
Use only secured, non-shared WiFi. It's not just the public wireless networks you need to watch out for – sophisticated hackers could even have a hotel employee on payroll. To prevent accessing a hacked WiFi network, turn off your device's network options to automatically connect to them, and turn off your WiFi connectivity when not in use. Go to the settings in your internet browser and turn off automatic
Strengthen your online passwords or use an automatic login tool. For smartphones and certain laptop or tablet devices, you can now use fingerprint capability to prevent prying eyes from snooping while you log in. You should also activate two-factor authentication so you can receive a cell phone confirmation before logging in. Automatic password tools like LastPass and Dashlane are free and can be used to safely store your sensitive details for websites.
Be strategic with your cash. Get cash back in various amounts from retailers who offer it and put it in different pouches so you're not showing what seems to be a lot of bills when making purchases. Before you leave, it's a good idea to buy multiple prepaid Visa cards to store your money on for easy access and fast payments.
Wrapping Up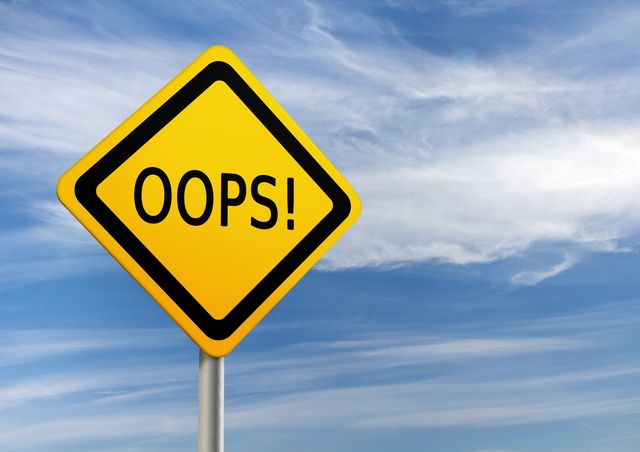 This list is not intended to make you paranoid about traveling at all.
Part of enjoying your trip is being safe and the most effective way to do that is through preparation.
Yes, there are multiple ways you can lose money while on vacation. But, recognizing and planning for the circumstances that could impact your finances and using these tips will ease your worries about traveling with money.
Bon voyage, and don't forget to have fun!