BillAdvisor Daily Review of 5.24.2017
Guess what? Sometimes your providers don't give you the best deals – and you probably already suspected that. So what can you actually do about it? Well, exploring all your opportunities to save money is a good start, and that's exactly how we help you.
BillAdvisor helps you become informed of all your options for better services and discounts on your monthly bills. (Yes, even the ones you think you're ineligible for.) With bill negotiation and shopping assistance, we save members hundreds and thousands of dollars off their bills. That means these hard-won savings are going right back into their pockets where it belongs.
See how much these members saved off their monthly services today, May 24, 2017 – only on the daily BillAdvisor review!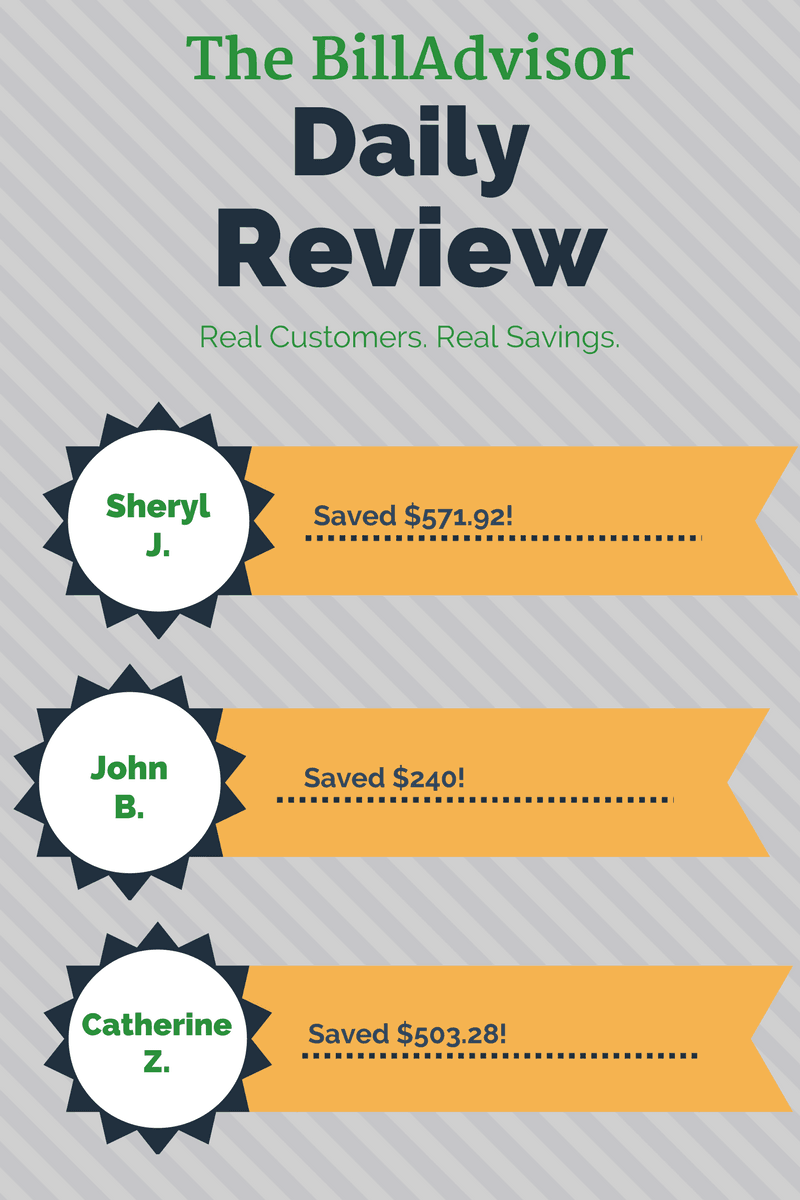 Sheryl J. saved $571.92 off of her home phone bill.
John B. saved $240 off of his monthly cell phone bill.
Catherine Z. saved $216 off of her monthly cell phone bill.