BillAdvisor Daily Review of 6.13.2017
If you're fed up with paying more than you have to for your monthly services, BillAdvisor is perfect for you.
You'll save hundreds – possibly thousands – of dollars with our comparison shopping, contract ending notifications, and bill negotiation services. Plus, you'll even get state-of-the-art, 24/7 identity protection insured for up to $1 million!
These members are enjoying the extra money BillAdvisor put back in their pockets.
See how much they saved in the BillAdvisor daily review for June 13th, 2017!
The Savings Are Real – the People Are, Too!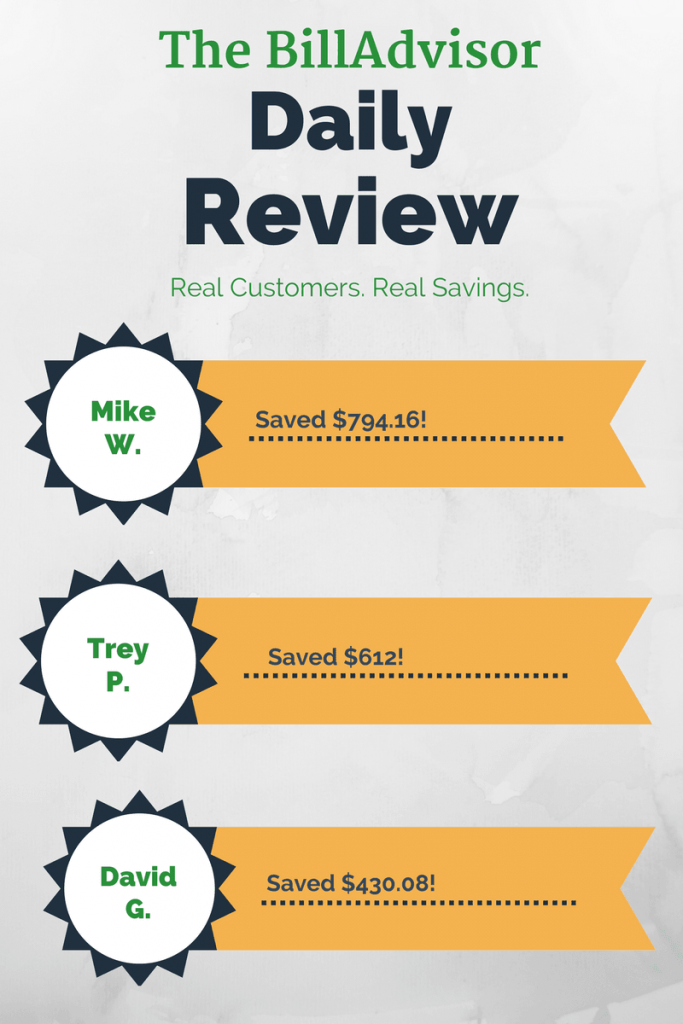 Mike W. from Richmond, TX saved $794.16 on his home security bill.
Trey P. from Pearland, TX saved $612 on his television & internet bundle.
David G. from Tomball, TX saved $692.76 on his home phone and internet service bundle.