BillAdvisor Daily Review of 6-6-2017
Did you know you have an advocate just waiting to help you keep more of your money?
That's right! Your personal BillAdvisor can save you hundreds (in some cases, thousands) of dollars on your bills by comparison shopping and negotiating the best deals services that you can't get on your own.
These members are now saving TONS of money after getting help with their bills. See the savings in BillAdvisor daily review for June 5, 2017!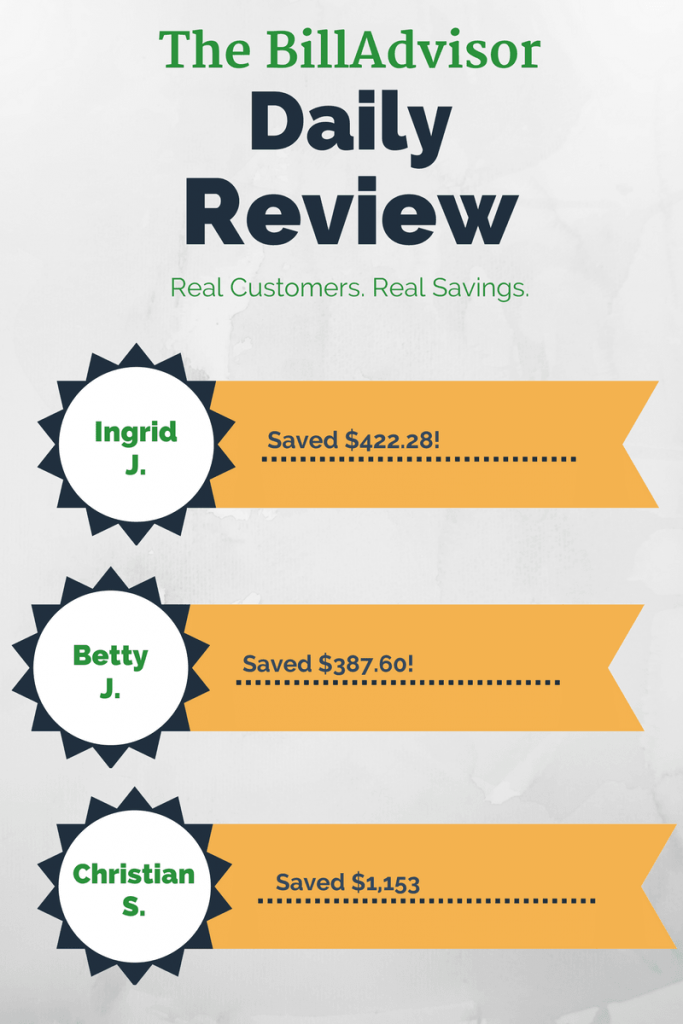 Ingrid J. from Douglas, GA saved $422.28 on her home phone and internet bill.
Betty J. from St. George, UT saved $387.60 on her cell phone bill.
Christian S. from Joplin, MO saved $1,153 on his cell phone bill.