BillAdvisor Daily Review for 7-25-2017
Our BillAdvisor negotiators really can lower your monthly bills.
No gimmicks, just real savings with real customers who keep much more of their hard-earned cash instead of throwing it away. Believe it or not, you can save money too!
Think it's too good to be true?
The savings are real, and we constantly find better deals for you on all your monthly recurring services. Everyday, our exceptionally talented team helps people start saving the money they were previously wasting on bills.
Check out how much the biggest savers won back in their pockets with bill negotiation today!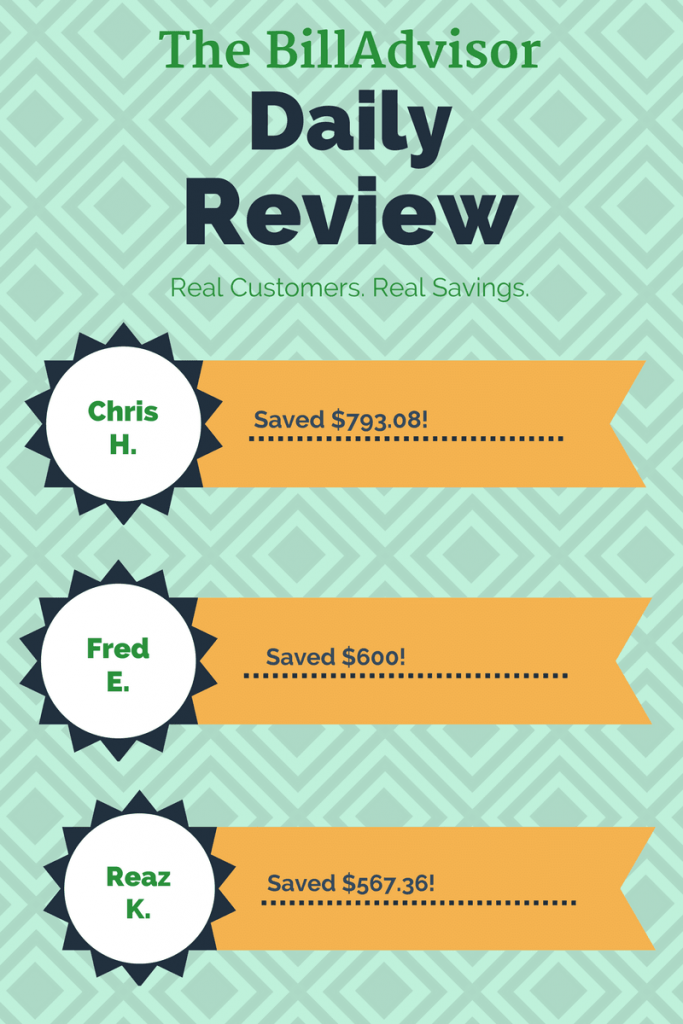 Chris H. from Cypress, TX saved $793.08 off of his cell phone bill.
Fred E. from Gnadenhutten, OH saved $600 off of his internet service.
Reaz K. from New Lanno, LA saved $420 off of his satellite radio subscription service.