Daily Review 12-1-2017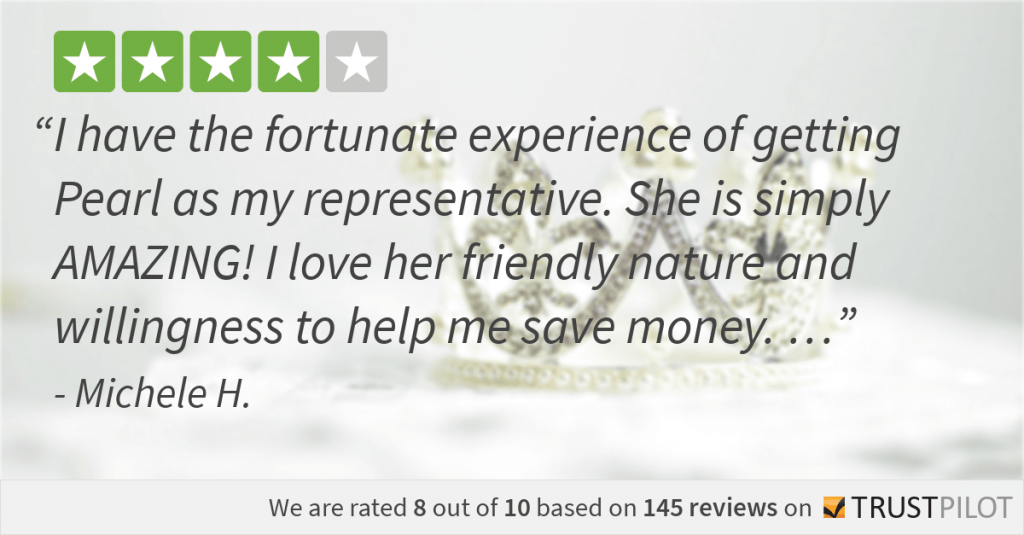 BillAdvisor is the guaranteed way for customers to save money, and the reviews prove it. When it comes to reducing what you pay for must-have services every month, our success rate is the best.
Don't just take our word for it… Check out how much money we saved today's happy customers in Daily Review 12-1-2017!
Glenda G. from Houston, TX saved $2,451 on her home security contract for two years.
Dan B from Houston, TX saved $2,162.40 on his energy bill for one year.
Rick P. from Spring, TX saved $2,004 on his satellite TV & internet bundle for one year.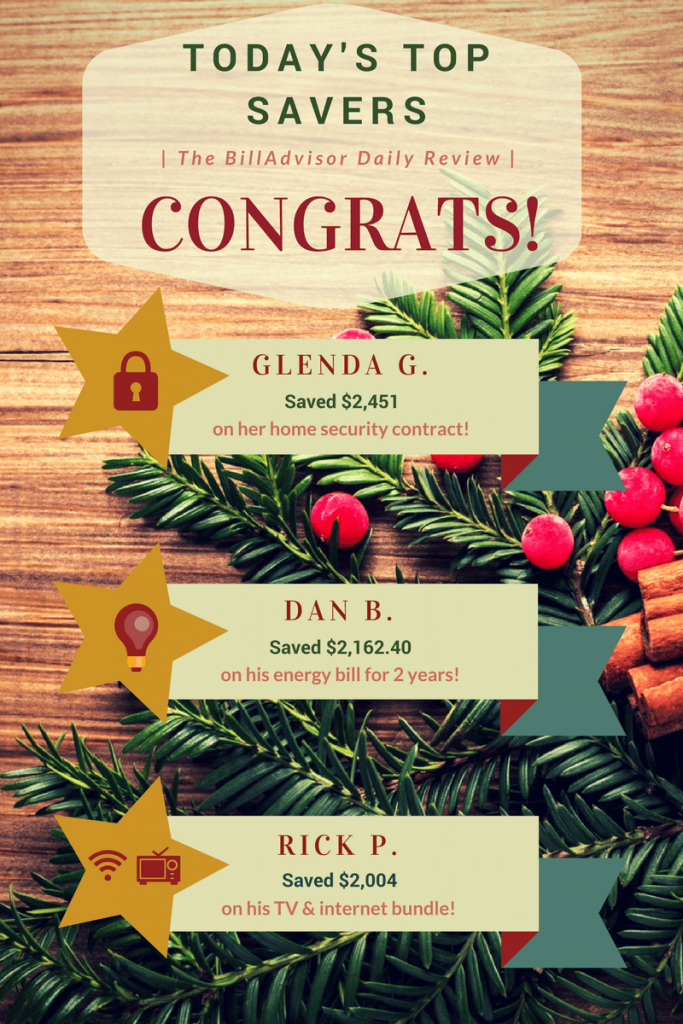 Pump Up Your Savings!
In just a few brief steps, you'll be on your way to better savings with help from your personal Advisor. Whether you've unsuccessfully tried haggling down your bill on your own, or even if you're a loyal customer deemed ineligible for juicier new promotions, BillAdvisor will help you save.
Your personal Bill Advisor is no one-trick pony!
You name it, we'll reduce it! If you get charged for any monthly service, your Bill Advisor will hunt down incredible savings, perks, or alternative offers just for you. We're always hitting the grind on your behalf, working across service areas like:
Auto, home, life, & property insurance
Home phones
Home security
Internet
TV (satellite & cable)
Wireless (cell phone & data services)
Other services (satellite radio, storage facilities, certain subscriptions & regular home maintenance)
After analyzing exactly where you're overspending, your Advisor starts securing bigger and better contracts, deals, discounts, new offers or services tailored to your specified preferences.
Planning a move soon? We'll take care of setting up all your services so you have one less headache to worry about!
Every day, our exceptionally talented Advisors help customers save the money they were previously wasting on bills. We can help you, too.
With a personal concierge shopper, members can get back the power and reap the rewards of being a long-term customer of various service providers.