How to Stop Wasting Money On Your Bills
Your monthly service providers are sucking life right out of your bank account all because you're letting them.
How? You're paying way more than necessary for services you use every day! Whether it's insurance, your wireless plan, or energy, you could definitely be saving more of your hard-earned cash.
That's why BillAdvisor stands up for the little guys (gals, too) so you can stop getting ripped off and start saving hundreds to thousands of dollars on your bills every year. Sound too good to be true? See how much these folks saved in today's Daily Review!
Mark B. from Houston, TX saved $660 per year on his satellite TV service.
Ed C. from Colby, KS saved $649.46 per year on his satellite radio service.
Mark B. from Houston, TX saved $468 per year on his wireless phone service.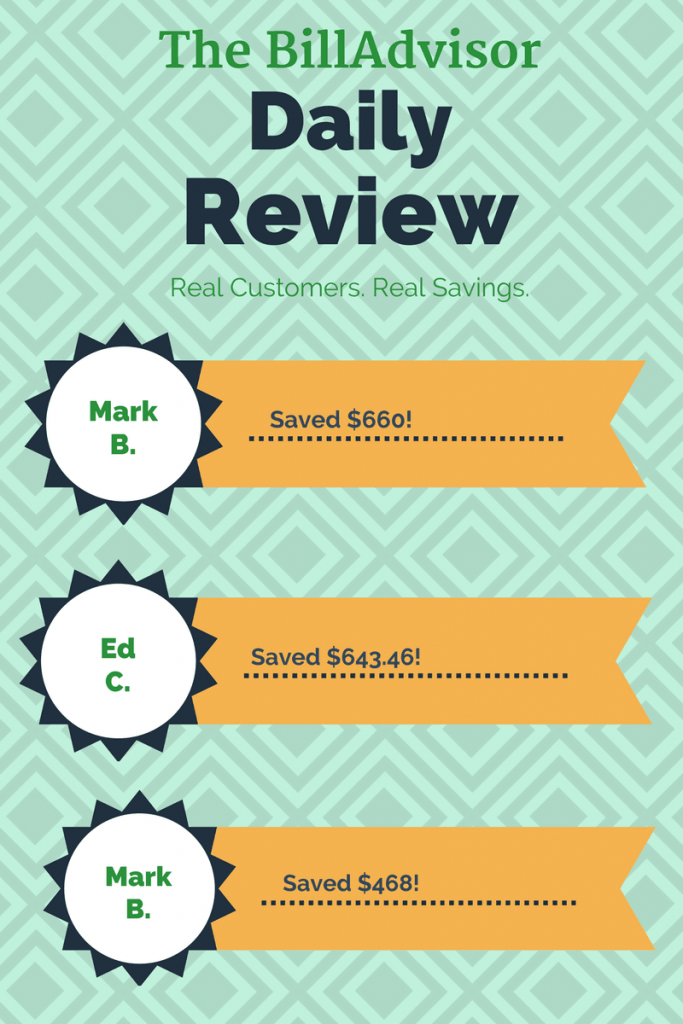 Stop Overpaying – Start Saving!
BillAdvisor experts specialize not only in negotiating, but finding you better alternatives to your current services. Bill negotiation could save you tons of money – just like the members above! You'll even get alerts before your contracts expire, with better deals so you won't see a costly rate spike.
Sit back, relax, and let BillAdvisor help you save more money!