BillAdvisor Daily Review 4.12.2017
Think Saving Money with BillAdvisor Is Too Good to Be True?
If you haven't seen the good reviews, check out the savings our bill negotiators wrangled for these members on April 12, 2017. They were so excited with their results, they wanted us to share them with the world!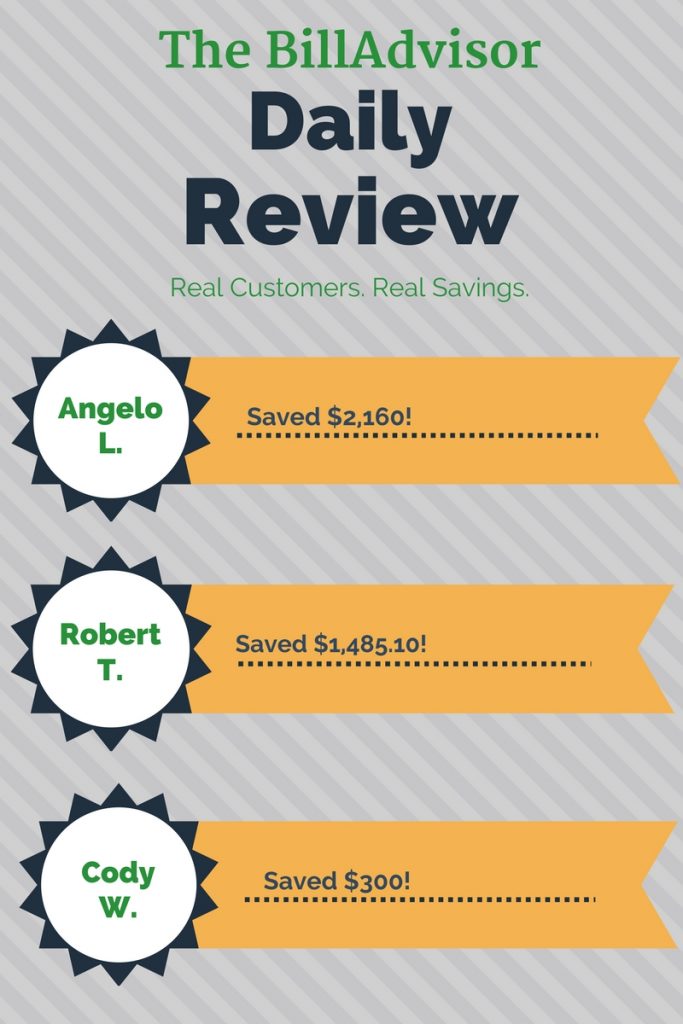 Angelo L. saved $2,160 on his TV and internet bundle.
Robert T. saved $1,485.10 on his cell phone bill.
Cody W. saved $300 on his internet and TV bundle.
Can BillAdvisor Really Save Me Money – Is It a Real, Legitimate Service?
We're just as real and legitimate as the money you're overpaying every month!
We're also 100% secure. Only you authorize all savings and changes with no compromising your personal information or services. More importantly, we help you get that hard-earned money back!
BillAdvisor really can save you hundreds of dollars by lowering your monthly bills. All you have to do is upload your bill today!
Still think BillAdvisor can't work for you? See the Success Stories page for more real-life reactions to surprising monthly savings.