BillAdvisor Weekly Winner Wednesday Video | 10-04-2017
How do you stop your monthly service providers from sucking life right out of your bank account? Stop overpaying for services you use every day. Whether it's insurance, your wireless plan, or energy, you could definitely be saving more of your hard-earned cash like BillAdvisor's biggest savers in Weekly Winner Wednesday video 10-04-2017!
Weekly Winner Wednesday 10-04-2017
April P. from Seabrook, TX saved $2,376.00 on her internet service.
David K. from Hobart, IN saved $1,932.60 on his TV, internet, & phone bundle.
Frank M. from Houston, TX saved $1,910 on his TV, internet, & phone bundle.
Saving money shouldn't be complicated.
In fact, we help you do it painlessly while we find great deals and offers for you every month.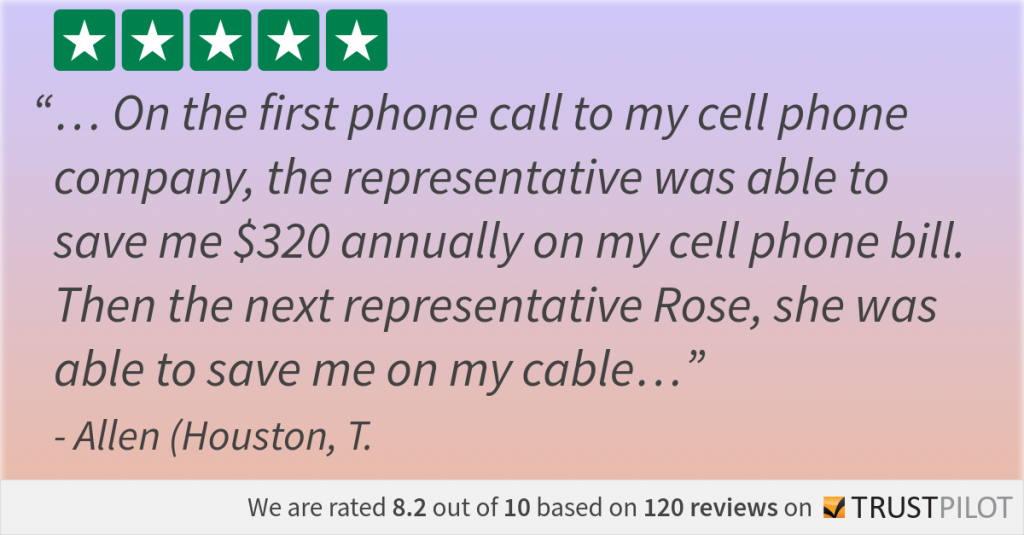 Let BillAdvisor help you save more money with some bill negotiation magic. Our 3-step process is as simple:
Send us bills for your services you pay every month.
We comparison shop and negotiate for you to win more deals.
You save money month after month!
With bill negotiation, the savings are real — and the winners are, too! We're passionate about standing up for the little guys (gals, too) so you can stop getting ripped off and start saving up to thousands of dollars on your bills.