Daily BillAdvisor Review 4.25.2017
Save More Time & Money With BillAdvisor's Bill Management Experts!
View how much these members saved today on our daily BillAdvisor review for April 25, 2017.
Our bill management professionals give you much-needed relief by regularly shopping for better monthly service deals tailored to your needs and budget! Think you can't reduce the amount of your monthly bills? We'll prove your suspicions wrong and help you start seeing real savings within the next few billing cycles.
Check out the savings we negotiated for these members. They were so excited with their results, they wanted us to tell everyone!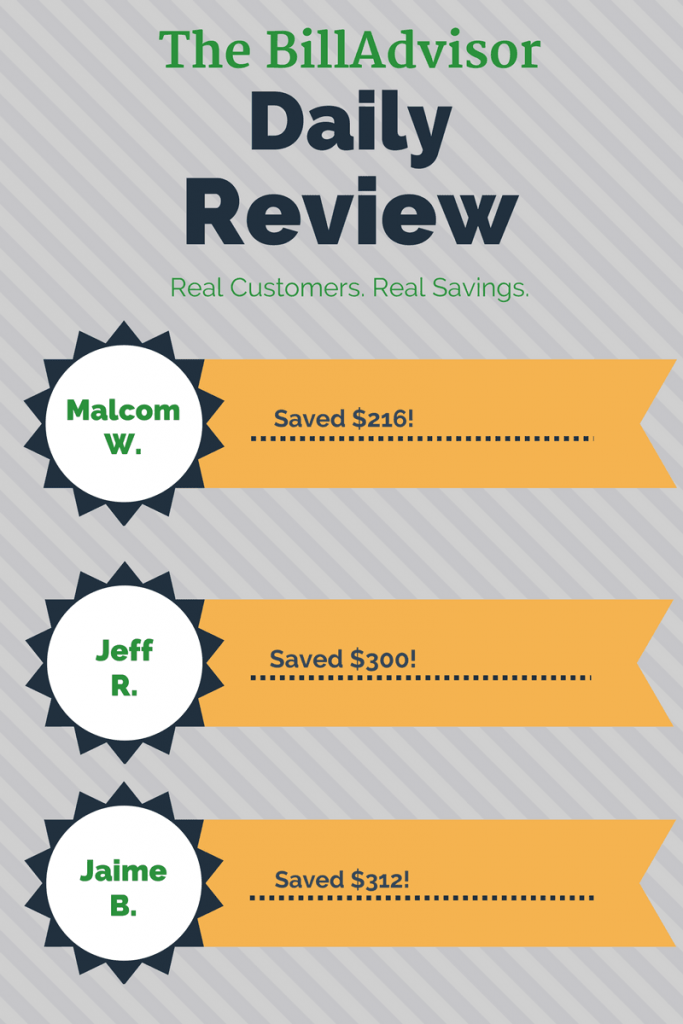 Malcom W. saved $216 on his cell phone service.
Jeff R. saved $300 on his cell phone service.
Jaime B. saved $345.88 on her television, internet, and home phone bundle.
Is BillAdvisor Real?
We're very real and as legitimate as the money you're overpaying every month!
We're also 100% secure. Only you can authorize and accept changes or deals that we find for you. Plus, we care for your personal information like it's our own!
If you're unsure whether BillAdvisor can work for you, see the Success Stories page for more real-life reactions to surprising monthly savings.
BillAdvisor really can save you hundreds of dollars by lowering your monthly bills. All you have to do is upload your bill today!